Learn from the Technician's Technician!
                                                                                                   The man whom Barron's calls "a technician's technician".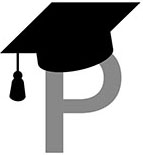 PringU is a comprehensive 15+ hour, 20 lesson, interactive eLearning course with in-depth quizzes, designed for traders and investors looking for a solid foundation in technical analysis.
The clear advantage of PringU is students work at their own pace! Jumping to presentations that grow their skill levels and quizzes that let them track their progress relative to their peers. Both presentations and quizzes can then be reviewed multiple times for reinforcement.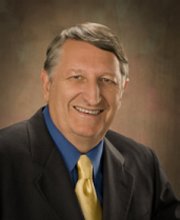 Meet Your Presenter!
Martin J. Pring is president of Pring Research and Chairman of Pring Turner Capital group, a money management and sub-advisory firm. Martin was the first in his industry to create cutting edge educational training materials, beginning in 1987 with his 5-tape video course on Technical Analysis to over a dozen interactive CDs and DVD courses covering everything from ETFs to Active Allocation. Now Pring Research is proud to offer a fully animated 15+ hour online course at PringU!
Parts of this course were recently used by Golden Gate University in their graduate course on technical analysis. For many decades, portions of the text, taken from his classic Technical Analysis Explained, were required material for the Certified Market Technician or CMT designation. The book continues to be used by the International Federation of Technical Analysts' for their CFTe diploma.
Author of over 20 investment books including three classics: Technical Analysis Explained (TAE), now in its 5th edition and seventh language; Investment Psychology Explained, cited by Worth Magazine as one of the fifteen best investment books of the last 150 years, as well as The All-Season Investor and Active Asset Allocation.
Awarded the A.J Frost Memorial Award by the Canadian Technical Analysts Society (CSTA) in 2004, Martin was honored with the coveted CMT Annual Award in 2007. He is also a fellow of the British Technical Society (STA) and honorary member of the Swiss Technical Society (SAMT).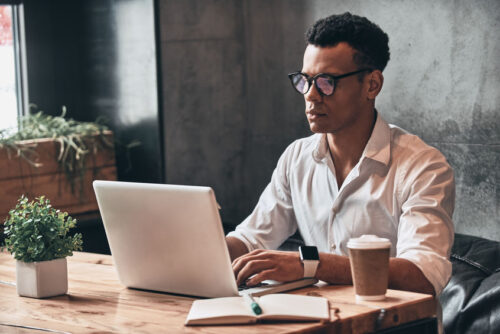 ---
Why Learn at PringU?
It offers a complete course; Basic principles to more advanced technical analysis techniques.
Learn on your schedule and time.
There are 20 lessons! Each corresponding quiz, including case studies, are fun and informative. Test against the clock to see how well you're retaining!
Who Should Take this Course?
New to the subject? PringU provides a thorough grounding in technical analysis. By the end of the course, students will be fully versed in chart reading from A to Z and have a firm grasp of trading tactics.
Previous technical experience? Some of the ground will undoubtedly be familiar. No worries! Pass the quiz to reaffirm your knowledge and move ahead! However, we bet you'll learn some nuggets you didn't know existed!
YouTube videos and other online tutorials are helpful as far as they go, but to be really successful we believe a fully comprehensive, structurally designed course represents a better long-term choice.
Knowledge is power! You've worked hard for the money you trade and invest, so don't let the professional traders beat you at the game! You wouldn't think of playing golf against Tiger Woods without some training. Trading and investing are no different!
Who Should NOT Take this Course?
Technical analysis deals in probabilities never certainties. If you're looking for a guaranteed road to success, you'll definitely be disappointed.
Anyone looking to get rich quickly. Success in markets is obtained through hard work, patience, discipline and objectivity.
Many in the industry advertise seminars that reveal "inner secrets" and charge thousands of dollars for the privilege of learning them. We believe in Pring's Law: Prices of seminars inversely correlate to their value. No voodoo or black box techniques taught here. Just the facts, ma'am.
---
Pricing
The course is offered in the form of 10 modules, each offered individually between $49 to $99, many lasting an average of 2 hours (including exams). Upon registration, students are given a unique password good for the course length selected; 6- or 12-month subscription for the complete course and 3 months for individual modules. Bought individually by module, the course would cost over $850! Add the course eBook Technical Analysis Explained for an additional $60.
Purchase a

6-month Complete Course


access pass for only $499!